Newborn Baby Photoshoot in Kolkata
So you have been recently blessed with a ball of cuteness or are soon about to have one, who shall turn your world completely for good! You must be wanting to have some memoirs of their initial days on Earth, or even some shots while they are growing in you. And what can be better than organizing a Maternity Shoot, or a born baby photoshoot?
Best Baby Photographer in Kolkata
Your baby's mushiness is soon going to become a memory. Those button-like eyes and the giggles are soon going to grow up into matured stares and grins. And we feel that this is one of the reasons to want to go for a baby photoshoot.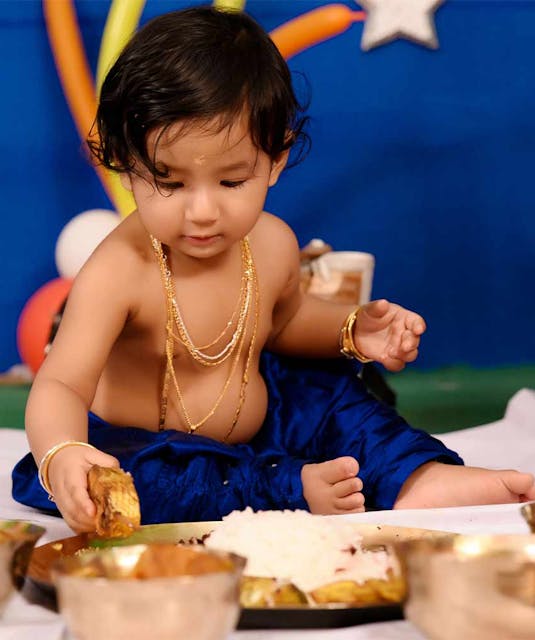 At Birdlens Creation, we curate some beautiful and memorable moments with our pre baby shoot ideas and newborn baby photoshoot ideas with parents. We have some exclusive facilities for getting pre baby shoot price packages tailored according to your requirements. You are sure to have some beautiful moments to cherish along with those pic perfect memoirs that remind you of how blessed you are to have them in your life!
If you are having phrases like 'professional baby photographer near me', or 'baby and parents photoshoot', etc in the history of your recent google search, then you are very likely in a requirement of our team. These moments of pure innocence bring so much happiness to your lives. And who wouldn't want to capture the first smash cake session or some themed memories of their growing little buds?   
We provide some unique services of kids photography, Kolkata, or baby and parents photoshoot, and basically everything that makes those special days memorable. A baby photoshoot in Kolkata not only captures some bright moments of your baby, but you also get to bond with them a little more through the activities and poses of the baby with parents photography. You get to dress them up in funky costumes and cute themes. At Birdlens Creations we strive to capture the most precious moments of your little ones that even they are going to thank you for later!
New Born Baby Photoshoot
Swoop through some of the heart-melting shots of our baby squad, who are sure to make not wanna stop awe-ing at them.